The Arcipelago of La Maddalena & the Canyon of Caprera
The Maddalena Archipelago National Park is a little corner of paradise north of Sardinia, on the Bocche di Bonifacio, consisting of several islands and islets surrounded by a wonderful turquoise sea. 180 kilometers of coastline, 60 islands: Spargi, Budelli, Caprera, Razzoli, Santa Maria to name a few.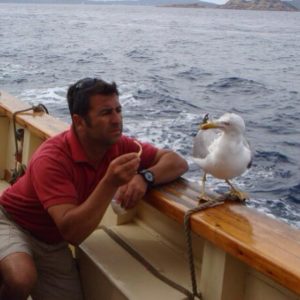 La Maddalena is the main island, a road covers all 45 kilometers of its perimeter of breathtaking view. The village itself is very welcoming. A villa for rent or purchase on La Maddalena can give you the opportunity to enjoy unforgettable daily moments in its streets, among its coves, its beaches or if you have a boat the opportunity to explore the different islands. If you have not been to the Archipelago of La Maddalena yet we advise you to spend a whole day on a boat and breathe the fresh and fragrant air of the hidden corners of the islands that Enrico and his staff will let you discover aboard the ship Velieri Valentina.
Do you know the Canyon di Caprera?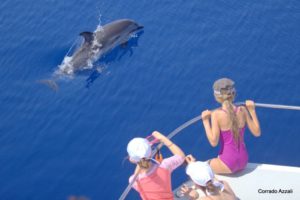 It is about 20 miles from the Gallura coast, northeast direction. Here the particular shape of the seabed and the deep currents of the Tyrrhenian Sea, together with those coming out from the Bocche di Bonifacio, contribute to get to the surface the nutrients that are at the base of food networks and contribute to the presence of krill.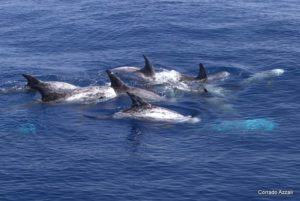 This place has been known for a long time by fishermen and researchers because it is particularly rich in marine species. There are frequent sightings of common whales and other cetaceans that find food in abundance. Researchers can devote themselves to their study, collect data and perhaps make some interesting discoveries.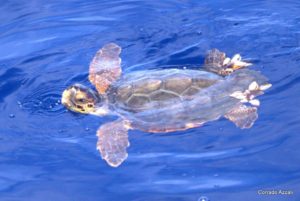 It's also a beautiful tourist excursion, organized by Corrado Azzali, Ceo of the Orso diving Center of  Poltu Quatu.  
On board of a catamaran you can spend a day full of emotions and observe closely small whales, sperm whales, common dolphins, moon fish, tuna or turtles.